World's Best Brand New Genuine Oransi Max HEPA Air Purifier - Cleans 600 sq ft (3 times per hour)
Product Description:
Will be arragned for shipping same day in Singapore, if order placed before 11.00 a.m. and will be delivered next day else third day.
Clean the air of Allergies, Dust, Asthma, Bacteria, Pollen, Mold Spores, Pet Dander
Rated #1 in Only Comprehensive University Study for the Performance You Need
Room air purifier removes 99%+ of Airborne Particles
Best for Bedroom, Office, Living Room, Basement
Lightweight and Easy to Move
Activated carbon filter for light odors and gases
For smoke removal you are better going with the EJ air purifier
Where to Use
Best for: Bedroom, Office, Living Room, Basement
Coverage Area 
600 sq ft (20' x 30')
Effective For 
Dust, Pollen, Mold, Pet Dander, Allergies, Bacteria, Light Odors
YOUR PRIVATE PROTECTIVE BUBBLE
THIS PURIFIER CAN SEE WHAT YOUR EYES CAN'T
Congratulations, you've just discovered our best "value" model.
3 layers of protection. The main filter has a MERV (Minimum Efficiency Reporting Value) of 16. This means it can capture particles as small as 0.3 micron. That's the size of a bactera. A MERV rating of 16 is what's used in hospitals.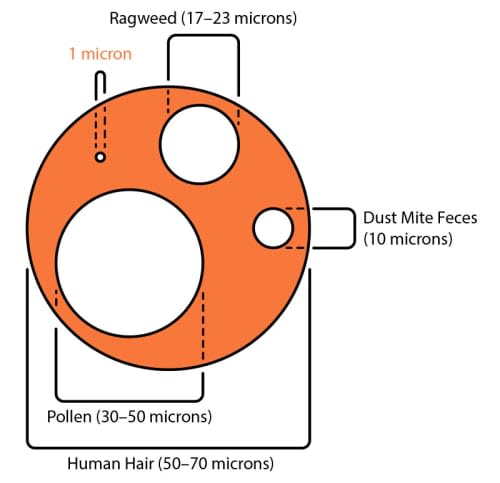 Note: The Max is assembled in China. If you require made in USA then consider the EJ120 air purifier.
One reason we have superior air filtration performance: Particles once caught by the filter will remain trapped. It's a lifetime sentence with no parole for the bad guys.
As you know, it's hard to pay for replacement high efficiency HEPA air filters. That's why with the Max room air purifier we give you more filter media. So, your air filters will last longer and save an average of $113 in the first two years alone.
Our HEPA filter only need to be replaced every 12 months.
A lot of filter units today have wifi settings and ability to monitor device on your phone. That might be cool but we've decided to keep our filter absolutely simple and just focus on filtration, quiet operation and energy efficiency. Life is all about the choices we make.
Quieter Than Other HEPA Air Purifiers In This Price Range
Max HEPA operates in 34dB to 53dB range compared to 60dB to 70dB range.
How often is air changed? Every 20 minutes.
The unit will purify the whole room no matter where the machine is located in the room. Just make sure air intake in the front is clear.
Will it release ozone? Heck no.
Will I need to remember to change filters after a year? We know people are busy, which is why the unit will alert you (via display unit) when filters need to be replaced. One less thing for you to have to remember.
Large companies who are buying hundreds of units do a lot of due diligence when placing an order. They do a proper review of all commercially available filtration companies. Oransi air purifiers are used by some of the leading companies, medical centers, government organizations and universities:
See What the Max Can Remove from Your Air in a Year:
Ranked #1 by health expert Dr Bob Martin
Dr. Bob Martin is a leading expert on healthy living. His radio program is broadcast to over 400 stations. He calls the Max air purifier "the best air purifier you are going to find".
V-Lock/V-Seal 
No air by-pass so all the air is filtered. This is a huge feature and is one reason we have superior air filtration performance.
Replacement Filter Indicator 
Electronic display alerts you when it is time to check the air filters.
3 Stage Filtration 
Pre-filter, HEPA filter and activated carbon filter.
Quiet Operation
4 fan speeds
Technical Specs

Room Coverage: Most sized rooms - up to 600 sq ft (20' x 30')

Dimensions: 17" x 22" x 8" (W x H x D)

Weight: 8.4 Kgs

Warranty:  3 Years

Certification: ETL, California Air Resources Board. Assembled in China.

Filter: Pre-filter, HEPA filter, Activated carbon filter

Noise Level (dB): 34 (speed 1), 41 (speed 2), 47 (speed 3), 53 (turbo)

Air Flow (cfm): 147 (speed 1), 185 (speed 2), 205 (speed 3), 245 (turbo)

CADR Rating: 230

HEPA Filter Efficiency: 99%+ (MERV 16)

HEPA Filter Life: 12 months

Carbon Filter life: 12 months

V-Seal: Around filter media prevents air leakage

Fan Speeds: 4 plus auto mode

Controls: Electronic control. Dust Sensor

Timer Settings: Electronic display with Indoor Air Qualty Monitor.

Benefits

Easy to Use

Simple, intuitive controls with easy filter access.
Room air purifier ready to use out of the box.
Don't need a manual to operate the air purifier.

Great Value

As you know, it's hard to pay for replacement high efficiency HEPA air filters. That's why with the Max room air purifier we give you more filter media. So, your air filters will last longer and save an average of $155 in the first two years alone.
Low cost air purifier to operate, low power usage

Effective

Best Filters – Rated #1 air purifier in independent study by Clemson University.
Clean the air of allergies, asthma, dust, pollen, mold spores, smoke and odors for clean, fresh air.
Removes more than 99% of airborne allergens & particulates.

Safe

Certified Ozone Safe by the State of California Air Resources Board
ETL certified safe
What's Included
1 Max HEPA Air Purifier
Complete set of filters
User's Manual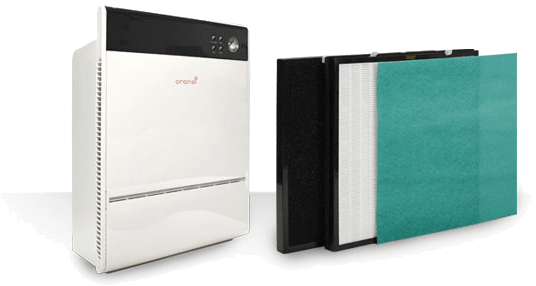 How the Max HEPA Air Purifier Provides Cleaner Air
With the v-hepa Max we've redesigned the filters to make them larger. With both HEPA filtration and filter seals ensure you get the cleanest air possible. Better than HEPA-type filters. We make larger filters means they last longer (12 months of continuous use). Designed for room sizes up to 600 sq ft (20' x 30').
Simple to use, low cost to operate and quieter than other HEPA air cleaners in this price range. (Max HEPA at 34dB to 53dB as compared to 60dB-70dB). This is important as the noise level doubles with every 10dB of sound.
Pre-Filter: The air first enters the pre-filter. This is where we remove the largest airborne particles. This enhances the filter life and performance of the other filters. The Max pre-filter is durable so you can clean with a vacuum cleaner if needed however do not wash it in water.
v-HEPA Filter: The most effective type of air filter. Removes pet dander allergies, pet hair, mold spores, dust mites, pollen, allergens and other solid particles. Effectively removes 99+% of airborne pollutant particles that pass through the system. In addition, the Max removes other airborne particulates. Unique low air flow resistance technology makes the HEPA air purifier more powerful. We also added a seal around the filter to ensure the air does not by-pass the HEPA filter. This further provides cleaner air.
Activated Carbon Filter: A stand-alone carbon filter (not a small carbon pre-filter) that you need for air pollution and light odors. The activated carbon filter can remove some tobacco smoke odors however if you have a strong smoke smell you will be better off with the EJ120 Air Purifier. The EJ has specially treated activated carbon for better air purifications in the removal of cigarette smoke and stronger odors. The EJ120 is also great for chemical gases, wildfire smoke and other gases. 
Anion: The nano piezo-electric ions makes your room more like a natural environment. A Journal of Hygiene study found negative ions improve efficiency of filters. Other studies (including those by the U.S. Dept. of Agriculture) found ions to be effective against dust.
While there are benefits to ions you have to be careful. We have written a lot about ozone and HEPA filters versus ionic air purifier. The Max has been tested by the top independent lab in the US. The results show no ozone in the test chamber. The Max is also certified by the California Air Resources Board. The negative ion on the Max can be turned off with the press of a button. This is an important feature that several air purifiers do not have. The last thing you want your air filtration system to do is create air pollution.
Intelligent Air Quality System: Gives you a visual sign of the indoor air quality in your room from the front of the air purifier. If operated in auto mode the fan speed will change depending on the air quality reading of the air pollutants. When first started the sensor may flash "AQS" for the first ten minutes. This is to show that the Air Quality Sensor is warming up and calibrating. Note: the air quality sensor works in many but not all environments.  It measures fine particles so may not record dust or mold that you can see (larger particles). If you feel it is not reading properly we suggest you run the air purifier on a manual fan speed (not Auto mode).
Miscellaneous Air Purification Information: To learn more we encourage you to read our customer reviews. It's an honor to help so many of you breathe clean air.
If you need a whole house air filtration system, we offer whole house air purifier bundles of the Max air cleaner so you can place one in each room. We also have our commercial air purifier and air scrubber line that can clean large spaces up to 1,700 sq ft.
If you are a smoker or suffering from second-hand smoke then you should see our EJ120 Air Purifier and ERIK650A Air Purifier. These have significantly more activated carbon to better remove cigarette smoke odors as well as the tobacco smoke particles.
Placement - we suggest placing the air purifier in the room where you spend most of your time. For most this is a bedroom where the unit stays plugged in and runs 24/7 or whenever you are in the room.
Finally, if you want to learn all about air purifiers please see our Beginner's Guide to an Air Purifier. This guide covers everything from how a HEPA air filter, carbon-pre-filter and activated carbon filters work. We go in depth on the CADR ratings scale and how to make sure your air cleaner with work for your square footage. And how the MERV filter ratings work and compare a true HEPA filter to a HEPA-type filter. We show how to choose a HEPA filtration system whether you need to remove dust mites, pet dander, pet hair, mold spores, pollen, tobacco smoke or even formaldehyde and other volatile organic compounds.
Troubleshooting: If the air purifier does not power on, remove the front cover and the filters and re-insert each. A safety switch ensures the filters are pressed all the way in and the cover is completely closed. In shipment the cover may open slightly or the filters may move a little. Also, if you press the Auto button, the fan speed display will reflect the air quality reading. Not the current operating fan speed so there can be a difference. We suggest setting the fan speed where you would like it and then press Auto. If the sensor shows 0 or 1 bars the fan speed will show as Silent, 2 bars is Middle, 3 bars is Strong and 4 bars is Turbo.
Brands Using Oransi
Oransi air purifiers are used by some of the leading companies, medical centers, government organizations and universities. We are delighted to be able to provide clean air to so many quality organizations.