MDdiaperbags is proud to present you our very own Wet/Dry bags! These 2-in-1 wetbags are made of 100% polyester fabric on the exterior with zipper closure and a laminated PUL interior.
Each bag comes with 2 zipper compartments:
1)  the "wet" section; and
2)  the "dry" section in front, which works to keep your wet items wet and your dry items dry.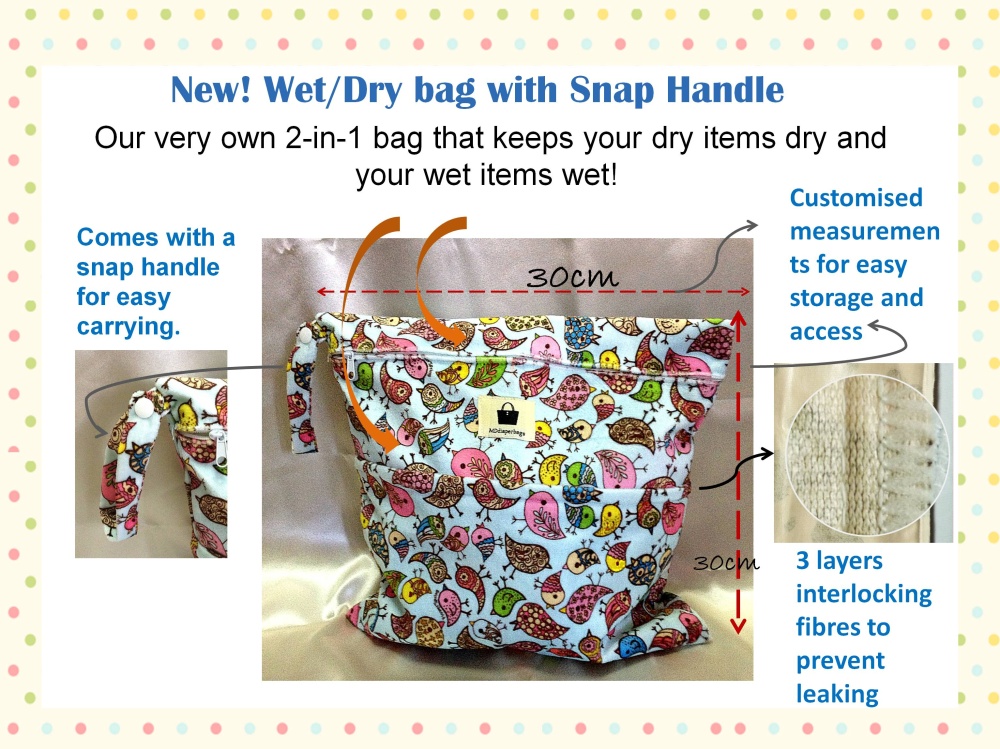 The seams of the wet/dry bag comes with a unique 3-layer interlocking fibres to prevent leaking of the wet clothings. 
Comes with a snap button handle that can be hung on stroller bars or door handles when changing your little ones. 
Great for storing the little ones' soiled clothes, dirty bibs, swimwear, travel, etc. Uses are simply endless!
It's totally convenient and machine washable. 
Dimesions: 30 x 30 cm (12"x12")